Pocket Chronometers
While most vintage enthusiasts know about the larger auction houses like Antiquorum, Bonhams, Christie's, and Sotheby's, sometimes really interesting watches can surface for sale elsewhere. Here we have historic pocket chronometers from the now defunct T.S. & J.D. Negus that were purchased by the US Navy for use in the 1884 Greely Relief Expedition to save some of the earliest polar explorers. There were six watches in total and three of them will be hitting the block at R.O. Schmitt in Manchester, New Hampshire on April 26th and 27th.
The story of these watches starts before they were purchased by the US Navy, back in 1881. It was the First International Polar Year, which meant there was an international cooperative effort to send explorers to the North Pole to gather important scientific data. Lieutenant Adolphus Greely led an expedition of 25 men on the ship Proteus with the mission of establishing observation stations across the arctic. There were problems getting them supplies over the multi-year expedition and by 1883 things began to get dire. Greely and his men retreated south but were unable to find more supplies.
In 1884, the US Navy put together a rescue expedition led by Captain Winfield Scott Schley on the USRC Bear. By the time Schley and his men arrived in June 1884, only 6 of the 25 men (including Greely) were still alive. There was widespread talk of cannibalism at the time, which cast a pall on an otherwise important scientific expedition of the time and one that remains in the popular imagination today.
The three watches we have here are three of six pocket chronometers purchased by the Navy for use by Schley's men on this rescue mission. They are from T.S. & J.D. Negus, which was a premier marine chronometer manufacturer at the time, based in the United States no less. Some watches were truly made in the US, while other were essentially English watches brought in, assembled, and sprung in the United States. You'll notice that all three watches here have "New York" on the dial in addition to the manufacturer's signature.
Typically a chronometer would have to be rigorously tested before being deployed, but the government needed these quickly and they were used before extensive testing was done. All three have consecutive serial numbers, showing that they left Negus in exact manufacturing order, instead of in the order in which they were accurately timed.
Each of the three watches is unique, though they all share certain characteristics. They're all solid 18k gold, they all have white enamel dials, and they're all engraved "US Navy" on the engine turned cases too. Only two of the three have power-reserve indicators on the dial, and those two are in different positions. It's interesting that while the Navy needed these watches created quickly, they were not created to a single specific standard. They might have taken whatever watches Negus had nearly completed or already finished because of the pressing situation.
Inside are gilt half-plate movements with lever escapements. The balance wheels are massive with large adjustment screws, and most of the other movement components are covered by the large plate. The blued screws stand out against the gold and you can also see the ornate engraving signing each movement "T.S. & J.D. Negus New York" along with the serial number. Two of the three also have engraved balance cocks, almost like what you would see on a modern A. Lange & Söhne.
Source: www.hodinkee.com
RELATED VIDEO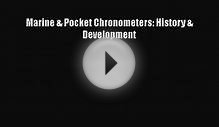 [PDF Download] Marine & Pocket Chronometers: History ...
Download Marine & Pocket Chronometers: History ...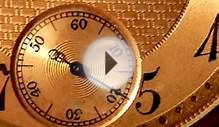 chronometers.wmv
Share this Post
Related posts
OCTOBER 27, 2021
Ref. 16519, White Gold Cosmograph Daytona Rolex, "Oyster Perpetual, Superlative Chronometer, Officially Certified, Cosmograph…
Read More
OCTOBER 27, 2021
If you've ever been to Rome, or seen pictures of this magnificent city, then you'll have seen one of the many obelisks that…
Read More