Pocket Watch Wiki
A gold pocket watch with hunter case and watch chain Pocketwatches evolved from
clock-watches
, supposedly called "Nuremberg eggs", worn on chains around the neck. Example by Peter Henlein, 1510, Germanisches Nationalmuseum Nuremberg
A pocket watch (or pocketwatch) is a watch that is made to be carried in a pocket, as opposed to a wristwatch, which is strapped to the wrist.
They were the most common type of watch from their development in the 16th century until wristwatches became popular after World War I during which a transitional design, trench watches, were used by the military. Pocket watches generally have an attached chain to allow them to be secured to a waistcoat, lapel, or belt loop, and to prevent them from being dropped. Watches were also mounted on a short leather strap or fob, when a long chain would have been cumbersome or likely to catch on things. This fob could also provide a protective flap over their face and crystal. Women's watches were normally of this form, with a watch fob that was more decorative than protective. Chains were frequently decorated with a silver or enamel pendant, often carrying the arms of some club or society, which by association also became known as a fob. Ostensibly "practical" gadgets such as a watch winding key, vesta case or a cigar cutter also appeared on watch chains, although usually in an overly decorated style. Also common are fasteners designed to be put through a buttonhole and worn in a jacket or waistcoat, this sort being frequently associated with and named after train conductors.
An early reference to the pocket watch is in a letter in November 1462 from the Italian clockmaker Bartholomew Manfredi to the Marchese di Mantova Federico Gonzaga, where he offers him a "pocket clock" better than that belonging to the Duke of Modena. By the end of the 15th century, spring-driven clocks appeared in Italy, and in Germany. Peter Henlein, a master locksmith of Nuremberg, was regularly manufacturing pocket watches by 1524. Thereafter, pocket watch manufacture spread throughout the rest of Europe as the 16th century progressed. Early watches only had an hour hand, the minute hand appearing in the late 17th century. The first American pocket watches with machine made parts were manufactured by Henry Pitkin with his brother in the later 1830s.
History

[edit]

Antique verge fusée pocketwatch movement, from 1700s. A French pocketwatch from 1920s. A Gold Chaika Pocket Watch made in the USSR in the 1970s. Wooden pocket watch XIX-XX. The stamp of Russia, 2010

The first timepieces to be worn, made in 16th-century Europe, were transitional in size between clocks and watches. These 'clock-watches' were fastened to clothing or worn on a chain around the neck. They were heavy drum shaped brass cylinders several inches in diameter, engraved and ornamented. They had only an hour hand. The face was not covered with glass, but usually had a hinged brass cover, often decoratively pierced with grillwork so the time could be read without opening. The movement was made of iron or steel and held together with tapered pins and wedges, until screws began to be used after 1550. Many of the movements included striking or alarm mechanisms. The shape later evolved into a rounded form; these were later called . Still later in the century there was a trend for unusually shaped watches, and clock-watches shaped like books, animals, fruit, stars, flowers, insects, crosses, and even skulls (Death's head watches) were made.

Styles changed in the 17th century and men began to wear watches in pockets instead of as pendants (the woman's watch remained a pendant into the 20th century). This is said to have occurred in 1675 when Charles II of England introduced waistcoats. To fit in pockets, their shape evolved into the typical pocket watch shape, rounded and flattened with no sharp edges. Glass was used to cover the face beginning around 1610. Watch fobs began to be used, the name originating from the German word fuppe, a small pocket. The watch was wound and also set by opening the back and fitting a key to a square arbor, and turning it.

Until the second half of the 18th century, watches were luxury items; as an indication of how highly they were valued, English newspapers of the 18th century often include advertisements offering rewards of between one and five guineas merely for information that might lead to the recovery of stolen watches. By the end of the 18th century, however, watches (while still largely hand-made) were becoming more common; special cheap watches were made for sale to sailors, with crude but colorful paintings of maritime scenes on the dials.
Source: en.wikipedia.org
RELATED VIDEO
Minecraft - pocket edition: wiki y app de trucos :D
Visual Basic - Pocket Wiki (VB wiki)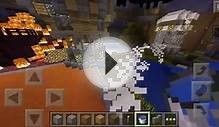 The Official Minecraft Pocket Edition Wiki Server.
Share this Post
Related posts
APRIL 12, 2021
Eine Hamilton Taschenuhr von 1904 Hamilton Khaki X-Patrol Automatik-Chronograph Hersteller-Referenznummer H76566151 mit Kaliber…
Read More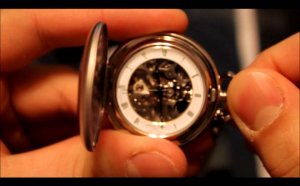 APRIL 12, 2021
I heard a lot about the unique chime of a minute repeater watch - they are in the high-end luxury category. Could you shed…
Read More