Maintaining 5 o clock shadow
5 o'clock ... ish, maybe 5:30, some days 6 or 7 (*insert monkey-with-hands-over-eyes emoji*) - that's the target hour when I pry my eyes open and set up for a new day. It was a bit easier to do so when I was working full-time, having had to be at the office at a specific time with zero excuses of being late. With freelance, being cringingly coined yuccie by recent press, discipline is on a whole new level. No meetings today, just 30 more minutes... [9-minute snooze button tapped]. The Radar sound has been the first thing I heard every morning for as long as I can remember and it completely throws me off for a few when I hear that exact same sound as someone's ring tone. Technically, I feel as if I've inevitably put myself through my own Pavlov experiment of classic conditioning: dog, bell, food; Talun, Radar, arise. I shouldn't compare myself to how a dog thinks and operates, but at the same time, being trained at some capacity with early morning or before-bed rituals is key to success in anything we set our hearts after - it's been written and confirmed by those before us who've seen triumph through hard work: writing the day's to-do list the night prior, a full glass of warm water and lemon upon waking up, brushing your body (yes, literally brushing your body) immediately after... Radar is my catalyst that kicks off my morning routine beginning at 5 o'clock most days that entail rolling out of my bed, making coffee, showering, packing up my bag and hitting the grind that makes New York City the beautiful city it is.
I made the decision to keep a 5 o'clock shadow 24/7 a couple of years back. Completely shaven and I look 6 years younger, which wouldn't be terrible if I was in my mid-30s, but I'm a professional 28-year-old, so I'd rather not relive my early 20's through the eyes of my clients or a door bouncer or while purchasing wine from my local store. Not a good look. I'll spare it in tandem with a haircut I have yet to discover that'll look good with cleanly shaven face, like for a benefit dinner or gala where black tie is appropriate (and we all know how many of those we have to go to #notmany). Too long of a beard and it irritates my chin/neck; too short and I might as well be shaven (so, nay); keeping it at the right length is key. My go-to? The cruZer 6 by Braun. I keep it on one setting, but it's versatile enough for varied beard lengths and has a precision trimmer for those pesky out-of-control and uneven sideburns between haircuts (you can even trim your head, but since I don't do barbers and fear for the life of me cutting my own hair, I'll leave that task to my Upper East Side hairstylist).
Some guys will tell you to do this after you shower, but I groom my O-seventeen-hundred-hour beard immediately before.
For one, I let the shower warm up and steam the room - I pretty much want to feel the warmth that was my bed cuddled around me the best I can as I'm walking around my apartment zombie-like at that hour. While I do like my apartment freezing cold, I only like it so beneath the covers. And two, a wet beard, even thoroughly dried, is way more difficult to trim in my opinion. Other than that, it's pretty low maintenance: no pre or post shave oils, creams, or foams, nor worrisome cuts that one would be slightly concerned with while shaving. It's a one and done process unlike the rest of my grooming regimen (*sigh*). I'm actually happy to keep beard trimming the easiest and most (dare I say?) basic part of it. And while my beard does grow quickly just like my hair, I still only have to trim a few times a week.
Once the shower's over, my organic drip coffee's consumed, and I'm semi-dressed, I pack up my things for the day.
I'll sometimes be out of my apartment for up to 14 hours, so I best be prepared for all meetings, mid-day workouts, elongated coffee breaks, random Chelsea Market sample sales that'll catch me eye (and freak out my wallet), or new meetings that pop up on the calendar. Can you be here in an hour? is a phrase I'm all too familiar with. I need to be 100% mobile and require that the tools I use keep me that way in the most efficient manner. This spans from cameras, headphones, and my computer to travel-sized grooming products and, of course, my Braun cruZer 6 (which comes with a nifty traveling kit) since a 5AM beard trimmings - especially on a head with cow licks - are bound to have missed spots you'll only catch after second round coffees, fluorescent gym lighting, and the need to triple-check yourself before an important meeting, interview, or that pressing Coffee Meets Bagel date.
I have to be careful while packing not to overpack, circa my high school or college days when iPads weren't a thing yet and every one of us had to carry around 30 pounds of bound paper on our backs. Between a laptop, gym clothes, magazines, grooming essentials, and notebooks all combined with sidewalk sprints between appointments, subway stairs, subway crowds, fighting for a cab, and mid-summer 90-degree humidity, the very last thing anyone will want to have (or see) is the sweat outline on your shirt around the bag your carrying over your shoulders. Seen it, thankfully never had it, and don't intend to experience it either. Keeping the day's essentials compact and highly portable is key, from 5 o'clock in the morning til' 5 o'clock happy hour cocktails; all smiles, primped and proper, thanks to a planned morning regimen that jumpstarts the day.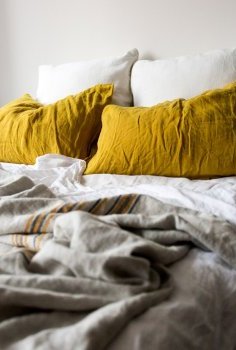 Source: syndicate.details.com
Share this Post
Related posts
OCTOBER 27, 2021
Ref. 16519, White Gold Cosmograph Daytona Rolex, "Oyster Perpetual, Superlative Chronometer, Officially Certified, Cosmograph…
Read More
OCTOBER 27, 2021
If you've ever been to Rome, or seen pictures of this magnificent city, then you'll have seen one of the many obelisks that…
Read More