Books About Watches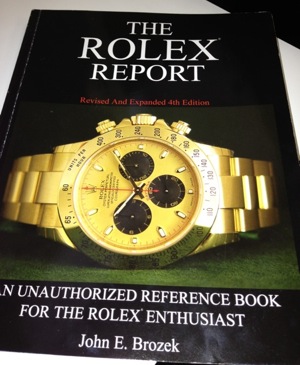 First name is required!
Last name is required!
First name is not valid!
Last name is not valid!
This is not an email address!
Email address is required!
This email is already registered!
Password is required!
Enter a valid password!
Please enter 6 or more characters!
Please enter 16 or less characters!
Passwords are not same!
Terms and Conditions are required!
Email or Password is wrong!
If you are a true watch enthusiast, then you desire to learn everything there is to know about watches. We have recently been studying up on Rolex and have come across several great books that are full of detailed information, as well as beautiful pictures that truly do the Rolex watch justice. Each book provides something different; some focus more on the facts and history, while other books tend to focus on the eye-catching pictures. There are some extremely knowledgeable Rolex enthusiasts out there, and these specific writers have done a great job relaying that information on to their readers. Here are just a few of the great Rolex reads that we have come across:
The Rolex Report
by John Brozek
This book covers a wide variety of topics from Rolex history to Rolex parts to tips on how to tell if your Rolex is authentic or a replica. It is the perfect book for any watch enthusiast who wants to brush up on a wide range of Rolex knowledge. Author John E. Brozek is the founder and President of which is a great website full of Rolex information. The Rolex Report was first published in 1999, and is currently in its 4th edition. It is meant to serve as a reference guide, and the book contains extensive and thorough lists of reference numbers of Rolex movements, calibers, cases, bracelets, and dials. Brozek's passion for Rolex certainly comes through in this book.
100 Years of Rolex
by Franca and Guido Mondani
This book came out in 2008 to celebrate the 100th anniversary of the company. It is different from many of the other Rolex books because it focuses on the history of Rolex as a company, rather than covering every technical aspect of each watch. Every single model is included in this book to show the progression of each Rolex watch throughout the years. Guido Mondani has been collecting watches since 1986 and is widely recognized for his knowledge of Rolex watches. He has published many Rolex books, all of which provide extensive information:
- "Collecting Rolex Submariner Wristwatches"
– "Collecting Rolex Submariner Wristwatches II"
– "Collecting Rolex GMT-MASTER Wristwatches" – "1908 – 2008: 100 Years of Rolex"
– "Rolex Submariner Story"
– "Collecting Nautilus and Modern and Vintage Patek Philippe Wristwatches "
– "Rolex Daytona Story"
– "Total Rolex"
Guido's wife, Franca, is just as passionate about Rolex watches. She helped Guido write 1908 – 2008: 100 Years of Rolex and Rolex Submariner Story.
This book is especially perfect for the vintage Rolex lover. Because this book provides such a wide range of facts, the reader will never make the mistake of purchasing a counterfeit Rolex. The couple's knowledge is evident, as no fact or detail is left out in this incredible book.
The Best of Time, Rolex Wristwatches
by James M. Dowling and Jeffrey P. Hess
This book offers an extensive and thorough reading of the history of the Rolex brand. The newest volume includes over 30 newly-discovered Rolex watches along with information and pictures and many other Rolex models. The Best of Times, Rolex Wristwatches is essentially a history of the Rolex brand. Dowling and Hess do not leave out any information as they cover the brand's history. This book discusses the ways that Rolex has grown and answers any questions that readers may have had prior to reading this book. Many Rolex wearers acknowledge that Rolex is one of the most recognizable brands in the world. They know that Rolex offers accurate, beautiful, and classic wristwatches, but they may not know how the Rolex brand got to where it is today. This book addresses all of that. It covers the history of both vintage and modern Rolex history. After Dowling and Hess are through describing Hans Wilsdorf, you feel as though you knew the man yourself. They do an incredible job of relaying their passion for the brand through their description of its history.
Traffic stats
Source: www.crownandcaliber.com
RELATED VIDEO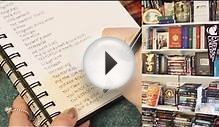 Watch Me Catalogue All The Books On My Shelf!
The Jungle Book (full "movie) watch online stream
books
Share this Post
Related posts
OCTOBER 27, 2021
The late Eric Tabarly w/Marine Chronometer & Sextant determining a ships position "the old way" I have seen on…
Read More
OCTOBER 27, 2021
Bernard Gitton s Time-Flow clock Luna04 / CC-BY-SA-3.0, via Wikimedia Commons Purpose To build a feedback-controlled system…
Read More