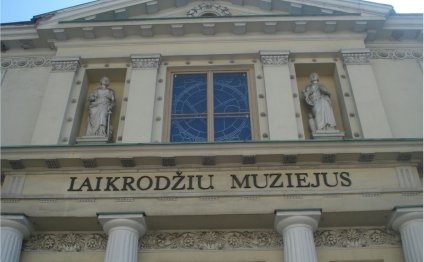 The History of Clocks and Watches
Earlier, it was telescopes, now I'm on to clocks! Here I review Eric Bruton's book "The History of Clocks & Watches". I came to it via an edition of the Radio 4 programme "In Our Time" on the measurement of time (here). The book was originally published in 1979, the edition I read was from 2002. I mention this because there is some evidence that the text has not been fully updated.
1 Earliest clocks
The book starts with a slightly cursory look at the use of the sun to measure time, and mentions briefly the use of candles. The first mechanical clocks were based on water, and in Europe were used as timekeepers in monastic communities. No direct physical evidence appears to remain for these clocks, although there are detailed descriptions in books from the time such as Su Sung's 1092 "New Design for a (Mechanised) Armillary (sphere) and (celestial) globe". They appear to have been used widely in ancient times. The sandglass, superior to the water clock because of the flow properties of sand when compared to water, first appears in illustrations in 1337.
2 Advent of clockwork
"Clockwork" clocks started to appear started to towards the end of the 13th century, they were found in monasteries to call the monks to prayer. The key components of a clock are a mechanical oscillator, initially a bar with weights at the end know as a foliot, an "escapement" to allow motion coupled to the mechanical oscillator to work a display and a driving force to keep the oscillator going. In these early clocks falling weights provided the driving force. The first escapements were known as "verge escapements" and were in use until 1800, several hundred years after they were introduced. In fact it took an awfully long time for mechanical clockwork to replace solar clocks. Improvements to timepieces are in the quality of the mechanical oscillator: making it insensitive to pressure and temperature, and making sure the driving force and display train interferes minimally with the going of the oscillator.
3 Domestic Clocks
The first spring driven clocks appeared around 1430, the spring enables a rather more compact clock but the problem is the power it generates varies with how far it is unwound, this problem was addressed using a fusee which moderates the output power, apparently adapted from siege engines where it is used in reverse to enable men to wind up catapult style devices. Another trick is to use the spring only in a small part of its unwinding.
Source: www.ianhopkinson.org.uk
RELATED VIDEO
The History of Clocks and Telling Time
Download PDF The History of Clocks Watches FULL FREE
[PDF Download] The History of Clocks and Watches [Read] Online
Share this Post
Related posts
OCTOBER 27, 2021
Welcome to the Westclox Clock and Watch History Database. Here you can see production dates, original retail prices and other…
Read More
OCTOBER 27, 2021
8 out of 8 people found the following review useful: Bravo! Author: Karuteru from FL, USA This is a great television special…
Read More