Horlogerie
As part of an independent, verticalised centre of excellence, Parmigiani Fleurier is distinguished by its exceptional creative and finishing capabilities. It is the unique expertise and talents of the Brand's people that give its timepieces such character. Between Exact and Exultant, Tradition and Modernity, Parmigiani Fleurier's specialist departments produce watches whose value is entirely dependent upon the skills of its workers.
Toiling for hours at a time at their workbenches, they breathe life into the Manufacture's most exquisite complications. Both technicians and artists, possessing rare expertise, these watchmakers display an extraordinary passion for the different facets of their profession. Keeping all their senses alert, touch, sight and hearing are the primary tools of their trade, along with the files, tweezers and screwdrivers they handle with unrivalled dexterity. With retrograde perpetual calendars, minute repeaters and tourbillons all part of their daily work, each Master watchmaker is responsible for his or her own part, from assembly up to final fitting. This specific organisational structure enables each watchmaker to guarantee excellence in their work, while offering effective traceability. However, mutual assistance and communication within the watchmaking workshop are still necessary for each watchmaker to achieve this excellence.
Commissioning these complications requires continual adjustments and long working hours. These exceptional timepieces illustrate Parmigiani's unique expertise in Haute Horlogerie and, in their own way, reflect the personality, skill and experience of their creators. Adjusting a bridge angle, checking a shake or repolishing a microscopic screw... The result of technical mastery combined with aesthetic judgement, these extraordinary refining procedures ensure optimal operation of the finished watch, which exudes the precious charm of a hand-crafted piece. Through the skilful manipulation of light and depth, the intricate work carried out on the movement is beautifully set off by the chamfering of the bridges and the polishing of the various components, which allow them to capture all the available light.
To correctly adjust the hammers that chime the hours on request with an exceptional clarity of tone, the single minute repeaters require 300 hours of work, with double that necessary for the Westminster chimes featuring four gongs which produce a genuine melody.
The tourbillon is also a unique complication, and Parmigiani has unveiled a fine example on its new Pershing Tourbillon Abyss, the latest addition to this sporty yet elegant line. Authentic mechanical accessories, these timepieces meet the very highest standards which can only be mastered with the investment of time and experience.
Source: blog.parmigiani.ch
RELATED VIDEO
MASTERS OF HAUTE HORLOGERIE (PART 2)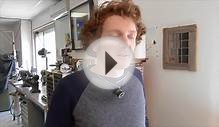 concours horlogerie
Horlogerie - Le Concepteur Mouvement
Share this Post
Related posts
AUGUST 09, 2020
Ref. 16519, White Gold Cosmograph Daytona Rolex, "Oyster Perpetual, Superlative Chronometer, Officially Certified, Cosmograph…
Read More
AUGUST 09, 2020
If you've ever been to Rome, or seen pictures of this magnificent city, then you'll have seen one of the many obelisks that…
Read More