Nixon Watch history
InChad DiNenna of "Nixon Watches". Haadout photo. Steve Chapple INTELLECTUAL CAPITAL
"We like to say a watch is halfway between a T-shirt and a tattoo, " says Andy Laats, co-founder of Nixon, the surf/skate/snowboard accessories company in Encinitas. "If we can build something that you have never seen before, but you have always wanted, then we have done our job."
Nixon started out with seven watch models back in 1998, ranging from $65 to $120. Now the company sells 90 models from $65 to $2, 600.
You can strap on a less expensive robin's egg blue, wide band tide watch when you surf Swami's, but who would snowboard Aspen with a two-grand chronometer? More than a few people, evidently.
In 2006, Laats, 46, and his partner Chad DiNenna, 42, sold Nixon, then mostly a watch company, to Billabong for $55 million, with a deferred payment of an additional $75 million. Last year, in a reverse ownership deal, they bought back the company, now valued at $465 million, with Trilantic Capital Partners, and Billabong as a minority partner.
But wrist watches? Back in the '90s, Laats had left his job as product manager at Burton Snowboards out East to grab an MBA at Stanford. DiNenna, good friend and colleague from TransWorldMedia, the surf and snowboard magazine publisher, put "a whisper" in his ear, the next big thing, he said, was — "watches." Crazy! thought Laats. The world of Menlo Park was about the Internet, the new, the digital. Watches were a 500-year-old bricks-and-mortar product. There were some 400 watch companies. Why be 401?
But DiNenna dug watches, was fascinated with them, and when he went surfing at Rincon, he couldn't wear (let alone afford) a Rolex. He didn't much like the me-too military look of the dive watch, either. Laats told him his concept was hip but niche. DiNenna countered that there was a need for it, a surf watch with tide tables, which could be checked between wave sets, kept on your wrist when you showered up, and then shown off to friends that night at the club.
Laats, the risk-averse finance wonk, an engineering graduate from Cornell, finally relented. "I'm going to steal your idea, " he told DiNenna. "You want to be co-founder now, or Employee No. 1 in six months?"
"It was pretty brutal of me to steamroll him like that!" says Laats, sitting beside DiNenna in the historic lumberyard building that serves as Nixon's corporate sales and design headquarters.
"No complaints!" laughs DiNenna, now executive vice president for marketing to Laats' CEO position.
It takes more money to start a hardware company than, say, a social-networking business. Nixon needed a million dollars, too much for "friends and family, " too small for Silicon Valley's venture firms. They raised it midway from angel-investors.
DiNenna quit his day job, but kept his lifestyle of surfing, skating, snowboarding and partying, which became, in effect, Nixon's first open-air product-testing laboratory. Later they would hire legendary skateboarder Tony Hawk and pro surfers Rob Machado and four-time world champion Lisa Andersen to give them advice. Nixon decided they didn't want just to pay pretty faces to wear their watches, and later headphones, on billboards. They respectfully understood that whatever Hawk, Machado, Andersen, Dusty Payne, Jeremy Jones and Lyn-z Adams Hawkins Pastrana wanted in a watch was what their customers would want. This became a secret to their success, as they worked with external designers to visualize the feedback.
Source: www.sandiegouniontribune.com
RELATED VIDEO
History vs. Richard Nixon - Alex Gendler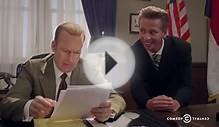 Drunk History - Elvis Meets Nixon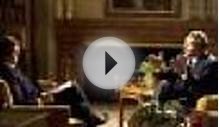 Frost/Nixon
Share this Post
Related posts
OCTOBER 27, 2021
Watch hours of Vikings, Pawn Stars, Ancient Aliens, and more. All of your favorite HISTORY shows are available wherever and…
Read More
OCTOBER 27, 2021
Are you a cord cutter Roku owner on a super tight budget? Here is a great list of official channels that will give you a…
Read More