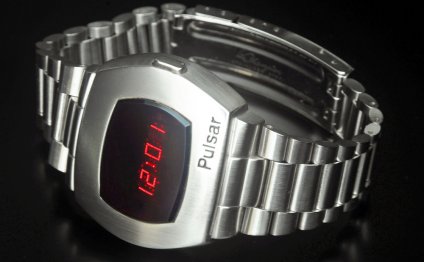 Digital Watch history
The central lesson we have learned from our work on OHDA is that there are no simple set of "best practices" for digital oral history/narrative projects. The best practices for your project depend on a number of issues, including funding, context, setting, and support. Likewise, best practices for digital media span a wide spectrum of activities: collecting, curating, disseminating, intellectual property, file formats, equipment, and on and on.
Yet we also know that people want to cut through the complexities and find answers quickly. To this end, we have done a number of things, to give you quicker access to the information you seek.
Micro-Essays: We have produced micro-essays on over 60 topics. The short essay form allows you to cover a wide range of issues quickly and allows us to make more rapid updates (digital technologies change fast). The essays are organized under three primary topics — collecting (doing your work), curating (taking care of your work), disseminating (letting others see your work) — and can be searched by categories or tags. Browse the essays here.
Ask Doug: When it comes to best practices, the question we most often hear is what equipment should we buy. To this end, we have created Ask Doug. Developed by digital media expert and oral historian, Doug Boyd, Ask Doug takes you through a series of questions to help you find the right piece of equipment for your project. Doug gives you tips, reviews, and his favorites. At this time, Ask Doug can help you with digital recorders and we will soon add video cameras and microphones. Try out Ask Doug here.
Thinking Big: One of the core challenges of the OHDA project was to address not only the future of oral histories/narratives but their intersection with libraries, museums, and archives. Thinking Big is a series of well produced interviews with leading figures working with digital media and/or digital oral histories/narratives. Thinking Big gave us (and you) the opportunity to think about the larger issues surrounding the future of digital oral history. Watch the videos here.
Getting Started: OHDA speaks to many different kinds of users. While rich in resources and information, it can be overwhelming. To this end, we have created a set of "playlists" that will give you a guided tour through the site and help you find the information you need. This is a great place to start if you are new to oral history or just beginning a project.
OHDA Wiki: We began the project by doing a survey of what oral history/narrative resources and best practices were online. The wiki also gives you a chance to add to the conversation by making updates or adding resources. Join the OHDA Wiki here. We found a rather rich treasure trove of materials that we have made accessible to you on our OHDA Wiki.
Source: ohda.matrix.msu.edu
RELATED VIDEO
Digital History Infomercial
Digital Story: A Brief History of New Zealand
DSP_history
Share this Post
Related posts
OCTOBER 28, 2021
Watch hours of Vikings, Pawn Stars, Ancient Aliens, and more. All of your favorite HISTORY shows are available wherever and…
Read More
OCTOBER 28, 2021
Are you a cord cutter Roku owner on a super tight budget? Here is a great list of official channels that will give you a…
Read More