Automatic Seiko Watches
Seiko strongly believes that the wrist watch is an intimate accessory. The watches live in harmony and interact with the wearer and they also offer a reassuring and emotionally satisfying bond. Seiko's technological department focuses on creation of "Emotional Technology". Following are the 4 major technologies in Seiko builds their products.
1. Spring Drive
Spring drive movement is based on the foundation of all mechanical watch technology, a mainspring, but uses an entirely new system for time regulation. This delivers the equivalent of 1 second per day accuracy and uniquely features glide-motion hands that represent the continuous, even motion of time. This technology is termed as the Quiet Revolution in the watch industry.
2. Kinetic
In 1986, Seiko unveiled its first kinetic prototype. It was the first watch in the world to convert kinetic movement into electrical energy. This step made kinetic synonymous with environmental friendliness, high performance and long lasting convenience to the users.
3. Mechanical
Seiko automatic movement 6R20 is designed to place the Seiko firmly in the high quality mechanical market. The movement is exquisitely finished with an engraved rotor, polished edges to the bridges and hairline shading on the main surfaces.
4. Quartz
Invented in 1969, this quartz movement revolutionized the conventional concepts of watches. This watch has crystal oscillator at its core for accuracy. The crystalline body of the crystal cut to a fixed shape has a characteristic to generate steady vibration if voltage is applied to it.
Additionally, Seiko Watches has a reputation of creating limited-edition watches for explorers in extreme conditions. In this process, they have developed some extraordinary watches and routinely use their lessons learnt in later production models. As a example, they made "Landmasters" for trips to both poles (The GMT hand goes counter clockwise for Landmaster south pole). An amazing shrouded diver for commercial divers, a ceramic and titanium masterpiece for Mt. Everest and even a watch specifically designed for hikers of Japan's mountains to name a few.
Seiko watches products can be categorized into following 5 product ranges based on the technology they are built with and the users for whom it was targeted to.
This is the signature design for Seiko's kinetic technology. Arctura represents the strong, solid build quality and aerodynamic design inspired by the arc of the nature. Arctura draws its strength from the eternal beauty of this shape.
SEIKO Velatura is a collection of high performance marine watches for men and women. These watches combine innovation of function with refinement in design. At the heart of the collection are two entirely new calibers, Kinetic Direct Drive and a Yachting Timer, both designed expressly for Velatura and for the needs of professional and recreational sailors alike.
This is Seiko's leading dress watch collection. Seiko premier combines classically refined inspiration with subtly modern expression. This is inspired by neo-classical architecture. Premier is classical yet modern, reverential yet bold, restrained yet eye-catching.
This is Seiko watches leading sports collection watch series. This is a unique, all chronograph collection inspired by high-performance motor sport. Quartz or kinetic, every sportura watch is designed to perform at the highest level of motor sports.A Chronograph is a timepiece or watch with both timekeeping and stopwatch functions as well as other functions. These Seiko Chronograph Wrist Watches features the ultimate fusion of style, comfort, durability and functionality.
In case of Perpetual Calendar you don't need to adjust the watch for the months having less than 31 days or for Leap years. These watches are extremely well-designed, well-built attractive timepieces!
Divers Watches
These Watches are especially designed for underwater diving. For sports person or a diver, these watches are the best timepiece for use in both in or out the water. And they look great for everyday wear as well!
The name suggests to the Seiko line Kinetic series; kinetic watches do not use a battery. Kinetic watches are also known as energy saving timepieces because they take energy by the wearer.
Traffic stats
Source: www.creationwatches.com
RELATED VIDEO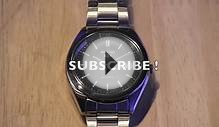 Unboxing Automatic Watch Seiko 5 SNX997 Movement 7S26
Vintage Seiko 5 Automatic watch Teardown. Part 2
Automatic Vs. Kinetic Watches : Seiko SKX vs Seiko Kinetic
Share this Post
Related posts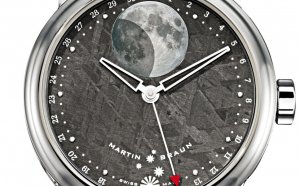 OCTOBER 27, 2021
Seiko, for its price range, makes some of the best stuff around. , but let s be real — you just don't. Let me, a true horological…
Read More
OCTOBER 27, 2021
Those who know Seiko mainly for its lower-priced quartz watches — and even many who have recently discovered the Japanese…
Read More