Clock Collecting
One of the most beloved novelty clocks of all time, the cuckoo clock was created by Franz Anton Ketterer in 1730. Ketterer resided in a village in the Black Forest of Germany. Since then, the Black Forest has been synonymous with cuckoo clocks.
Cuckoo clocks have weight-driven movements. The weights, which usually hang below the clock, are often made to appear as part of the design—they are frequently shaped like pinecones, for example. Some antique cuckoo clocks need to be wound daily; others can go eight days between windings.
On the hour, every hour, a door on the clock opens and a figurine pops out as a "cuckoo" sound is made. This noise is produced by wind rushing through two pipes, each creating a different syllable. One "cuckoo" is made for each hour that has passed (one call at one o'clock, two calls at two o'clock, etc.).
There are actually two distinct types of cuckoo clocks, musical and non-musical. Musical clocks include a melody after the "cuckoos" and feature a third weight (non-musical clocks only have two). Some musical variations feature dancers or other figurines that spin to the melody.
Although most people associate cuckoo clocks with birds, many different figurines were used, such as soldiers, monks, and other animals.
In the 1850s, architect Friedrich Eisenlohr designed a cuckoo clock to look like a little house. Inspired by the look-out buildings constructed by railroad workers, this style of clock became known as Bahnhäusle, and it was so well-liked that it is still one of the most commonly used cuckoo clock designs today.
Another style of 19th-century cuckoo clocks was the framed-clock design, which featured a clock face in the middle of a wooden frame, and the space between the two was painted...
Black Forest clockmakers such as Hubert Herr, Gordian Hettich and his son Hermann, and Helmut Kammerer prided themselves on their craftsmanship, so each cuckoo clock was handmade and of the highest quality. To this day, each individual piece of wood in an authentic, high-end Black Forest cuckoo clock is hand-cut and engraved, right down to the shingles on the roof and the ornamental leaves.
Lime tree, also known as Linden tree, was the most common wood used in Black Forest cuckoo clocks. Some clocks were painted but the majority were not, in order to let the wood's natural coloring shine through.
National Watch and Clock Museum
This virtual museum, created by the National Association of Watch and Clock Collectors, lets you stroll through tim… [read review or visit site]
Clockhistory.com
Bill Stoddard's clock history site offers a trove of great reference information on clock and watch makers includin… [read review or visit site]
National Maritime Museum
Check out this sampling of nautical and maritime items held by the U.K.'s National Maritime Museum and Royal Observ… [read review or visit site]
Dan and Diana's Lux Clock Collection
Dan and Diana Lockett's amazing collection of several hundred novelty Lux clocks made by the Lux Clock Manufacturin… [read review or visit site]
Detex Watchman's Clock Album
Philip Haselton's guide to watchmen's time recording equipment. Includes 19th century German portables, 20th centur… [read review or visit site]
Source: www.collectorsweekly.com
RELATED VIDEO
My clock collection: 1981 General Electric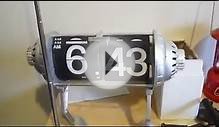 [LONG VERSION] My clock collection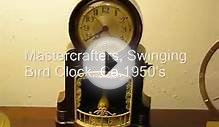 Clock Collection
Share this Post
Related posts
OCTOBER 27, 2021
Ref. 16519, White Gold Cosmograph Daytona Rolex, "Oyster Perpetual, Superlative Chronometer, Officially Certified, Cosmograph…
Read More
OCTOBER 27, 2021
If you've ever been to Rome, or seen pictures of this magnificent city, then you'll have seen one of the many obelisks that…
Read More