Top Ten G Shock Watch
The G-Shock watch brand can be seen everywhere in today's world adorning the wrists of celebrities and their admirers. The watches (which range between £50-£200 approximately) enable devote fans to copy their idols' fashion sense without incurring huge bills.
The watches are all really aesthetic and come with a plethora of cool and practical features while still being both light and durable.
10. G7900A-4
The Casio G-Shock watch (G7900A-4) has many cool features. These include moon and tide graphs, resistance to low temperatures and a variety of other features. It weighs in at as little as two ounces. In addition to red, it is also available in white (G7900A-7) and in black (G7900-1). All three retail at $99. However, huge reductions can be found in some places.
9. GW3500B-1A
G-Shock boasts that watches in this range (the Aviation Range) can function properly in forces equivalent to more than 12Gs, the same as felt in an air race—hence the title of the collection. They are also resistant to ice, water, hammers, drops, pistons and vibrations; making them practical in all situations. They retail for between $260 and $360. However, this figure can be reduced when scanning the internet for one.
This watch, the GW3500B-1A, stands out from the others in this collection, since it weighs almost half as much (82g as opposed to 146g) and is the only analogue and digital watch in the range. It is able to keep track of the time in fifty different cities around the world and runs on Solar Power, so there is no need to worry about changing the battery. It is water resistant up to 200m, has a hugely resolute stopwatch, LED lighting, and many other features. It looks really good as well! In the UK, the cheapest place to buy is on 247electrical.co.uk for £160 (or £150 without postage on eBay), and for U.S. residents, it will cost about $240.
8. GLX5600-7
This is another great Casio G-Shock watch. Unlike the other nine watches in this shortlist, this particular model has a square dial as opposed to round, which sets it apart from the rest and may be preferential to certain people.
It's shock resistant and water resistant up to 200m. It has a backlight, a tide graph, moon data and world time for 29 different time zones. Its battery will last for at least seven years, meaning there is no need to worry about changing it for quite a while! It has all these features, plus many more, and only weighs 52.5g.
Casio says that it retails at $99, making it one of the cheapest watches of the brand. According to my research, you can easily find and buy it for about £50/$75 on the internet.
7. G9300er-5
The Master of G is composed of 11 different watches which can be categorized into 4 different styles (Riseman, Frogman, Mudman, and Gulfman). This particular model boasts a digital compass, a thermometer, and 200m water resistance. The one pictures is the Mudman variety.
It can be bought for approximately £160-£180 on a variety of websites.
6. GWA1000D-1A
This is one of the more expensive watches in the brand. It stands out from the rest due to its metal bracelet strap.
This new G-Shock model includes G-Shock's pioneering Smart Access technology. This allows the wearer to switch between time zones simply by pulling the crow out and rotating until the second hand is pointed at the city of choice. The watch can display the temperature at the touch of a button and the hands move to determine the number of degrees that it is.
The watch has a 0.05 second chronograph, making it hugely accurate; it also has a countdown timer.
This beauty is solar-powered and radio-controlled; thus the owner may never worry about battery supply or watch winding. The solar power reserves are 6 months in the dark, and the power reserve can increase this four-fold. The radio control allows the watch to pick up a signal and calibrate with the atomic clock.
The watch has Triple G Resist, an additional protection to the already existing centrifugal force resistance and killer shock.
5. GA110C-1A
This watch, the GA110C-1A, stands out from the others in the G-Shock brand. It has accurate time to 0.001 of a second and has the ability to indicate speed. It is resistant to magnets, has an LED, calendar, countdown timer, and the dial is an additional 4mm bigger than the other watches.
It looks really good in all black as shown here, and its counterpart is in white (GA110C-7A) which also looks great. They both retail for $120. Research shows that you should expect to pay £70 in the UK about $110 in America.
This is one of the most strikingly good-looking G-Shocks and is also one of the most popular to buy.
4. G6900KG-3CR
This particular watch was released last year, and is one of my personal favorites. It looks both classy and cool and would fit both more formal attire as well as shorts and a t-shirt. The olive green color looks awesome. It is G-Shock's first Solar Powered military-style watch.
It contains a Moon and Tide Graph, plus water resistance to up to 200m; as well as a plethora of capabilities in world time zones and alarms. It's retail price is only $120, and it can be found easily on eBay for only £55!
Source: bellatory.com
RELATED VIDEO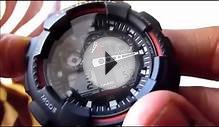 G Shock watch
TOP TEN G-SHOCKS 2012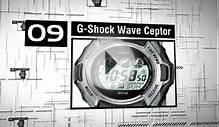 Top 10 G-Shock Watches - The Essential Top Ten G Shock ...
Share this Post
Related posts
OCTOBER 27, 2021
Ref. 16519, White Gold Cosmograph Daytona Rolex, "Oyster Perpetual, Superlative Chronometer, Officially Certified, Cosmograph…
Read More
OCTOBER 27, 2021
If you've ever been to Rome, or seen pictures of this magnificent city, then you'll have seen one of the many obelisks that…
Read More