Watches of the World
GLANCE at any technology blog, and all the innovation in the world of timekeeping seems to be captured by two words: smart watches. Almost every week new designs emerge from electronics giants such as Samsung and Sony, Kickstarted minnows like Pebble and Martian, and even the odd pop star (will.i.am says his smart watch will go on sale this summer). So what new product is Swatch—which in 1983 transformed dull digital watches into must-have fashion accessories, thus saving Switzerland's watch industry—now launching? A self-winding mechanical watch it calls Sistem51.
Smart watches tend not to be very innovative: most are a mash-up of phone, activity-tracker and music-player. Although almost 2m of them were sold worldwide last year, many buyers swiftly lose interest. Endeavour Partners, a consultancy, reckons a third of Americans who buy a "wearable" device stop wearing it within six months.
Run-of-the-mill digital quartz watches, too, have seen few real technological advances. Some now sport GPS, solar power and a variety of fancy screens, but commoditisation has pushed down average prices to only a few dollars—and largely squeezed out innovation.
That leaves "old-fashioned" mechanical watches, where innovation is being driven by two factors. The first is the vast profits still made in and around Switzerland's "watch valley", near Lake Neuchâtel. In 2013 the country exported 28.1m timepieces at an average price of $830 (an average skewed down by Swatch, which sold a vast but undisclosed number of its quirky quartz watches at $50-215 each). The second is a series of technological breakthroughs, spurred by unexpected uses of untraditional materials, that may in time transform the industry.
Sistem51 seeks to do for old-style watches what Swatch did for digital timepieces three decades ago. Then, Swatch used innovative design and automation to cut the number of parts in a quartz watch from about 90 to 51. Sistem51 takes the 200 or more parts in a mechanical watch and cuts that to 51, too. To do this, Swatch built a minimalist movement out of ARCAP, an alloy of copper, nickel and zinc that is anti-magnetic—magnets are an enemy of accuracy in mechanical watches. Because it resists magnetism, the movement needs no regulator mechanism. It is regulated and sealed at the factory, where assembly is fully automated, a first for mechanical watches. Sistem51 may be 100% Swiss-made, but its makers are Helvetian robots.
It will cost about 50 when it goes on sale in America later this year.
But it is silicon that is truly revolutionising traditional watches, many of which now contain more of the material than any smart watch. At the heart of a mechanical watch is the delicate hairspring, balance-wheel, escapement-wheel and pallet mechanism; in simple terms, these are the elements of the watch that count each second and ensure accuracy. Traditionally, like the rest of a watch's powertrain, they are made of metal. This means that they need lubrication, are impaired by magnetism, shock, heat and cold, and wear out.
Silicon shirks these problems. A number of watch firms, using a technique known as deep reactive-ion etching, are now shaping silicon wafers into hairsprings, escapement wheels and pallets—and sometimes even balance-wheels. Silicon is lighter, harder and stronger than metal. Etched into tiny skeletal structures that would be impossible to form with metal, it becomes the featherweight heart of a mechanism that can run at a far higher frequency (speed), which means greater accuracy. The silicon parts are virtually frictionless, so need no lubrication, and are immune to most external forces. And when bonded with a synthetic-diamond or carbon coating, silicon's only real drawback, brittleness, can also be overcome.
Girard-Perregaux keeps it constant
Traffic stats
Source: www.economist.com
RELATED VIDEO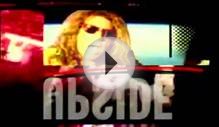 Van Halen - Top Of The World (1991) (Music Video ...
BBC.This.World.2014.How.China.Fooled.The.World.720p.HDTV ...
Watch 2012 - End of the World - Full Movie *Free - No ...
Share this Post
Related posts
OCTOBER 20, 2021
La Chaux-de-Fonds is not a tourist town. Its location, 1, m up in the Jura mountains – one of Switzerland's most scenic regions…
Read More
OCTOBER 20, 2021
Mel Brooks produced, directed, wrote, and starred in this episodic comedy in the spirit of Monty Python and the 1957 studio…
Read More