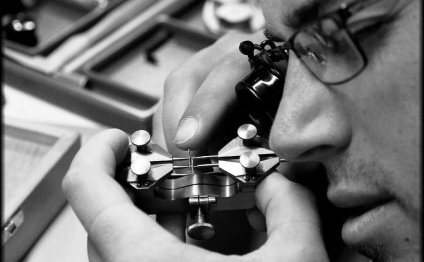 Horologist Jobs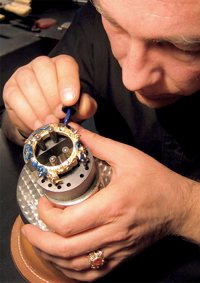 A watchmaker is somebody who makes or repairs watches. A person skilled in horology is responsible for the concept, design, build and after-sales care of wristwatches for men and women. The manufacturing aspect of watch production can range from small cottage-industry, self-employed watchmakers (the traditional one-man band), through to the big-name established timekeeping brands with hundreds of employees, all covering different elements of watch construction. Examples include the famous design houses of Patek Philippe and Breguet. The term `horology' is a reference to the science of designing implements to measure time. The modern-day cliché, "built like a Swiss watch", refers to the dedication and long history of watchmakers in that country, and nowadays, much of the traditional manufacture still takes place in Switzerland. This also means that a bulk of the manufacture supply chain is based there too. However, watchmaking enjoys something of a cult following in the UK, and it is thought that there has recently been a slight resurgence in the number of practising watchmakers in England and Wales, according to the Guardian newspaper. The British Horological Institute currently has around 3000 registered members.
Salary
The salaries within the industry can vary somewhat, and depend on the individual skills of a person and their reputation as a skilled horologist. Starting salary in mainland Europe is equal to around £30, 000. A busy repair shop in a popular location in London run by two partners could bring in around £200, 000 per year in counter sales. A lot of the repair business is passed on by jewellery stores who contract out the watch repair work. There are very few new design houses in the UK, with Bremont as a considerable recent exception, but a watchmaker with five years' experience who moves to a branded house could expect to earn around £60, 000, or more if they are able to progress to the design bureau.
Responsibilities
In the case of a watch repairer, the main responsibility is to assess the parts required to adequately repair or service the customer's mechanical watch.
A watch repairer will need to identify components and source them from various suppliers to complete the repairs.
They will also need to restore the watch cosmetically if it has suffered wear or damage to the casing or strap.
In the case of a watchmaker, they are responsible for overall concept, mechanical design and eventual build process.
The watchmaker will consider mechanical components needed to complete the movement apparatus.
They will need to consider components to be employed in the construction of the case and strap.
Qualifications
Watchmakers study in a school of watchmaking. There are a number of such schools in Switzerland, and the course has recently been rolled out to other countries. In the UK, there are 15 schools with accreditation to administer the Watches Of Switzerland Training and Education Programme (WOSTEP). The training takes 4 years, and virtually all new apprenticeships take place in Switzerland. It is far more difficult to gain an apprenticeship in other territories. In the ateliers (in-house art and design studios) of the school, candidates learn how clocks work and how to mend them. From clocks, the candidate will progress to pocket watches, and then finally down to small wristwatches. There are no specific academic qualifications required to join a school, and there are no formal demands in terms of watchmaker qualifications needed to practise. However, if the candidate chooses to practise repair and build before they graduate, they will simply not have the skills needed in order to carry out this complex and painstaking work.
Skills
Ability to commit to a long project time. A new watch will take one person over one year if they were to work on it for 16 hours a day, according to George Daniels, a well-known horologist in the UK.
Ability to complete complex, detailed and patient work.
A good eye for tiny detail and ability to interpret mechanical demands in a practical way.
Able to commit to long days (12 hours plus), as certain phases of the construction process should happen without interruption.
Ability to identify component parts to complete repairs of existing designs.
Complete understanding of mechanical movement.
Working Conditions
A job which demands huge levels of concentration, a detailed theoretical and practical knowledge of movement and extraordinary levels of patience, watchmaking is not a job to appeal to the masses. However, watchmaking enjoys a strong following at amateur level, and there are many web sites offering guidance to members. Because the candidate will be expected to have graduated from a horological school first, they are assumed to have the requisite knowledge in order to carry out their duties in terms of mechanical assembly. In addition, spending a portion of their career with one of the well respected watchmakers lends further skills in order for the junior watchmaker's skills set to increase. The eventual career goal for many watchmakers is to reach the level of movement designer in an established design bureau.
Source: myjobsearch.com
RELATED VIDEO
Steven Richardson on the Art of Horology
ROLEX History of an Icon
TAG Heuer | History of Avant-Garde
Share this Post
Related posts
OCTOBER 27, 2021
Ref. 16519, White Gold Cosmograph Daytona Rolex, "Oyster Perpetual, Superlative Chronometer, Officially Certified, Cosmograph…
Read More
OCTOBER 27, 2021
If you've ever been to Rome, or seen pictures of this magnificent city, then you'll have seen one of the many obelisks that…
Read More